IT that works for you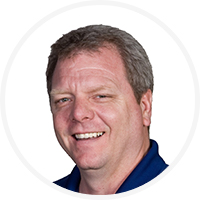 Started in 2003, Transitional Technologies is a complete technology solution provider. We are 100% committed to making sure business owners have the most reliable and professional IT service in Metro Louisville and surrounding counties. Our team of talented IT professionals can solve your IT nightmares once and for all.
Here's why so many businesses depend on Transitional Technologies for complete IT services and support:
We Guarantee a One Hour Response. – Our professional technicians will address your computer support problem immediately or call you back in sixty minutes or less. The work is free if we don't get back to you in that one hour time frame.
Repairs in a Flash. – Your computer network and your time are too important to wait around for computer repair. Our remote network IT support services are the answer to this. You can always access your computer IT network remotely thanks to this network IT support service. If not, our technician will be at your service that very same day.
We Talk Like You Do. – Your computer support and maintenance questions will be answered clearly. Don't worry - there is no "geek speak" by our team of IT support technicians.
100% Unconditional Satisfaction is Yours - We Guarantee It. – The total satisfaction you deserve awaits you with our technology services and IT consulting. We will bend over backwards to make you happy with our IT management & network support services.
No Disasters Waiting in the Wings. – Rest assured that no damage will occur to your network or your data. We will let you know of any potential risks upon evaluation of your computer problem as part of our computer maintenance services. We will explain to you any potential risks involved and get your okay before we begin the work. You may choose to backup and secure your data first beforehand.
We Guarantee All Projects To Be Completed On Time within Budget. – Know that by hiring us for IT Consulting, to complete a project or perform network services, there will be no nickel and diming for charges that are unexpected. Sometimes this happens with unethical and incompetent technicians who have improperly planned and researched. We ARE ethical and know what we're doing. We guarantee all completed IT support projects to be finished ON TIME and ON BUDGET.
Expect Accuracy With Our Billing. – Your invoice will be accurate and completely spelled out - guaranteed. There will be no billing surprises since your IT management services bill will be pre-approved by you.
Our custom service packages deliver what you need and want without overstepping the boundaries of your budget. From cloud services to data backup, Transitional Technologies is here to team up with you and your company for expert support.