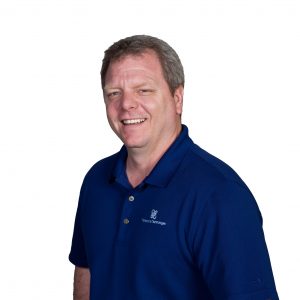 In 2003, Richard Hollander left corporate life and formed Transitional Technologies Inc. (TTI).  He brings more than 20 years of technology and business experience to TTI.  Implementing the right technology can help your business gain a competitive edge by improving efficiencies, minimizing risk and allow you to focus on your key business.  Cyber security, cyber insurance and compliance requirements are changing rapidly, and we assist our customers through the everchanging cyber technology needs.  We provide more than Information Technology (IT) services, we become your IT business partner and IT trusted advisor.
Richard, a native of St Louis, Missouri relocated with his family to Oldham County, Kentucky at a young age.  As a graduate of Oldham County High School his education continued by attending RETS Electronic Institute and receiving a degree in Electronic Engineering Technology.  In addition, he graduated from Sullivan College with a Bachelor of Science in Business Administration.
Richard has served the community in numerous leadership roles including acting on the boards of the South Oldham Rotary Club, HDB Service Group, Homeowners Association, Oldham County Technology Advancement Network Enterprise (OCTANE), Oldham County Chamber Technology Committee and participated in the Oldham County Public Broadband committee.